Call us now at 012-383 6694 to book your 3D Animation Preview
---
Design of customized pools
---
Pool Fabulous's designs for swimming pools are endless as we tailor them to suit any backyard, big or small. With a completely customized swimming pool, extra features such as heating, water features, fiber optic lighting, coping, disappearing edges and luxury pool finishes can be added to create a spectacular addition to your home all year round. Our range of pools types includes but is not limited to the following;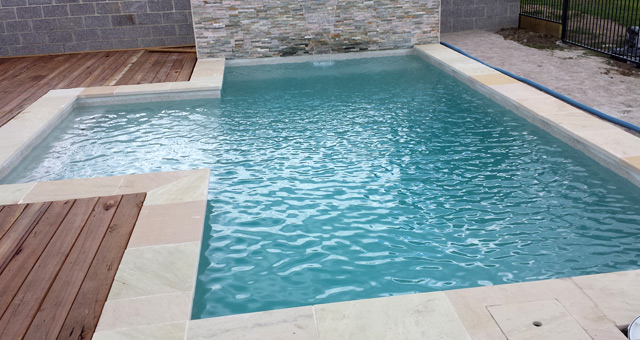 Concrete Pools
---
Concrete is poured into a wooden pool mold, which is removed once the concrete sets. This type of swimming pool allows clients to choose the layout of the pool, but is tedious to construct compared to other pool types.
Infinity-edge Pools
---
Gaining popularity, infinity-edge swimming pools give us the impression of water flowing endlessly. This is made possible by the edge of the pool being built lower than the actual edge of pool. Water flows down to a trough and is pumped back into the pool. This is also a popular indoor pool as the structure gives the impression of a larger pool than the actual one. However, these types of pools are more costly than the other types due to the complexity of design and time consumed to build it.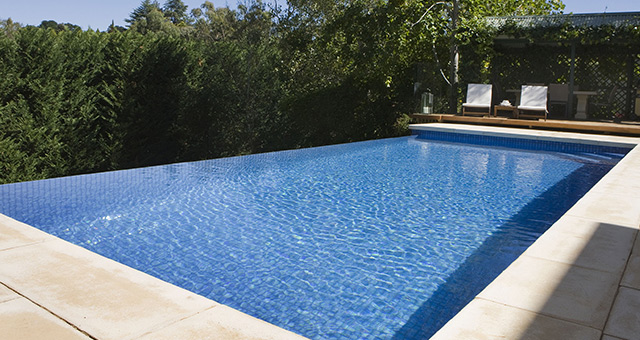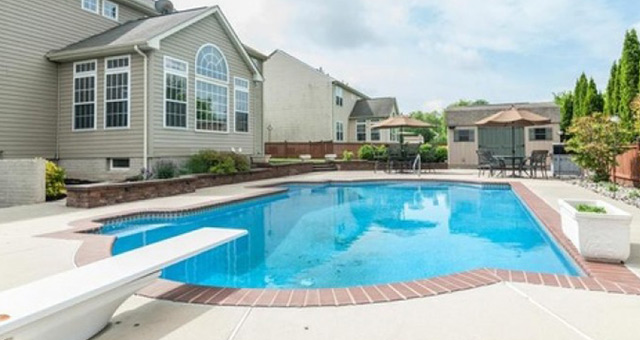 Diving Pools
---
Being less popular as a private pool, Pool Fabulous are also able to construct diving pools. Diving pools need more planning and dedication as the size and depth of pool, distance between diving board and platform, and other regulations need to be taken into consideration during construction. We are also able to provide clients with a choice of residential type diving boards.
Pool Maintenance Services
---
Owning a pool also means proper maintenance. Maintaining a pool is no longer a tedious task as help is only a phone call away! Our team of dedicated experts is able to troubleshoot any swimming pool issues.
We also supply all pool equipment, such as:
Chemicals (Chlorine, Pool Test Kits, etc.)
Underwater Lights & Bulbs
Pumps
Pool Maintenance Equipment
Pool accessories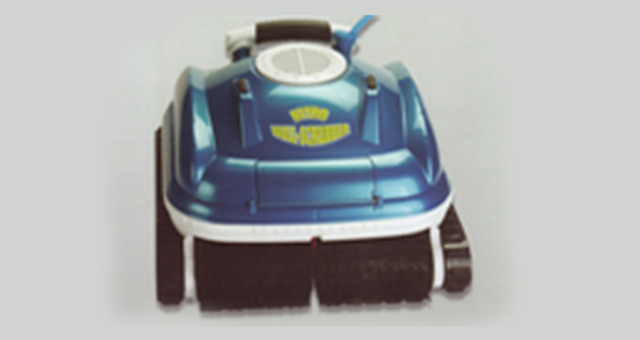 Wall Scrubber - WaterCo
Robotic Vacuum Cleaner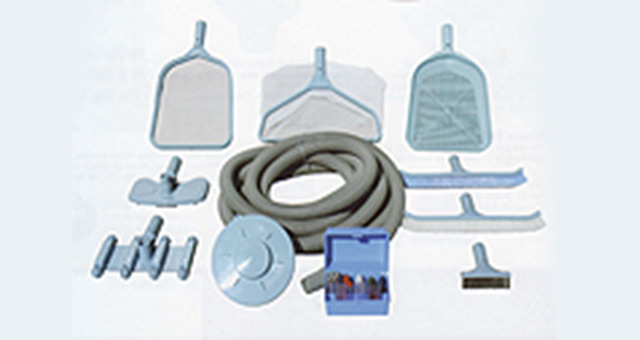 Maintenance Accessories
Cleaning Equipment
Renovation and refurbishment services are also available.
Swimming Pool Construction
---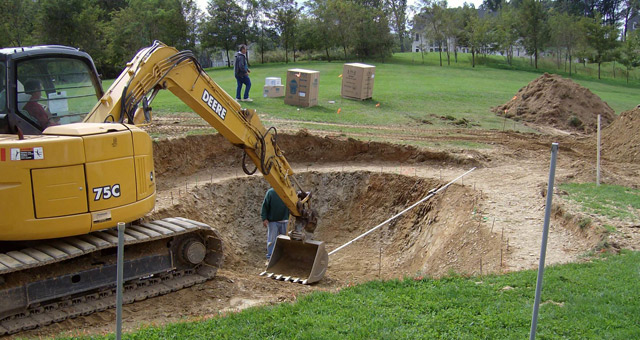 Excavation
---
The first step in building any swimming pool is to create space. The clear advantage with a reinforced concrete pool is that the size and shape of the pool are limited only by your imagination.
Shaping
---
Forming & Shaping your Pool - once the right size hole has been carved out of the ground, we place formwork where the concrete pool is going to be constructed.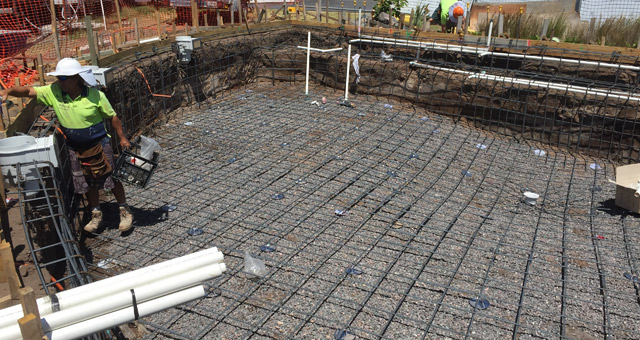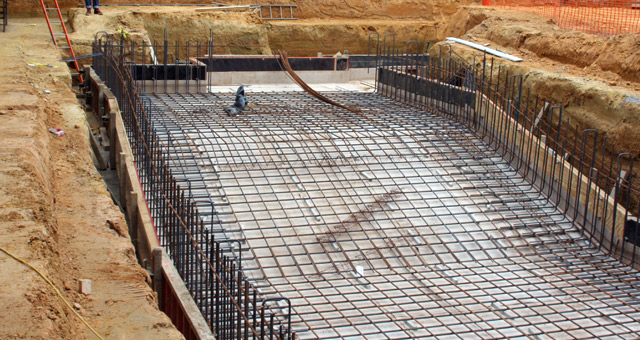 Reinforced Concrete
---
Steel reinforcement is the backbone of a well built concrete pool. We create your pool framework using steel bars that have proven their durability over the years.
Spray
---
Our experienced spray crew start sculpturing the final shape and contours of your pool.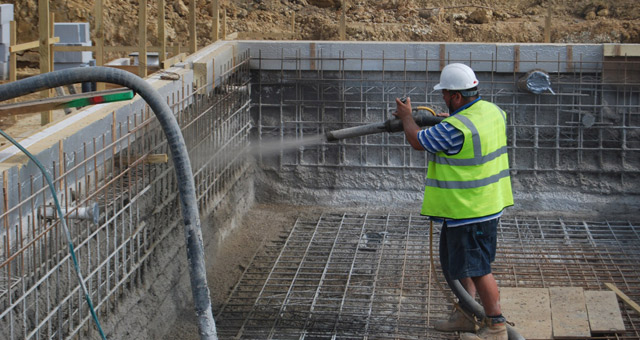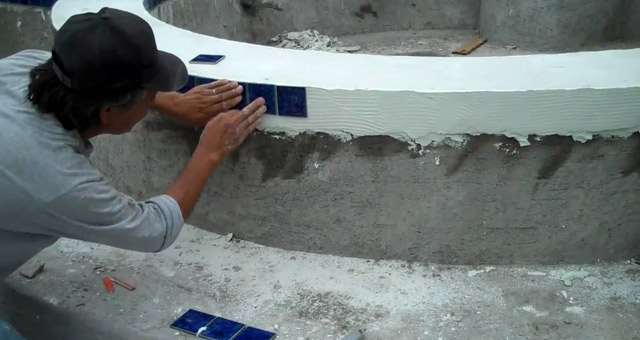 Coping
---
Choosing the right Coping for your Pool is only limited by your imagination, so talk to our experienced team to help you choose the right coping.
Interior
---
Concrete offers the greatest range of finishing options for your swimming pools.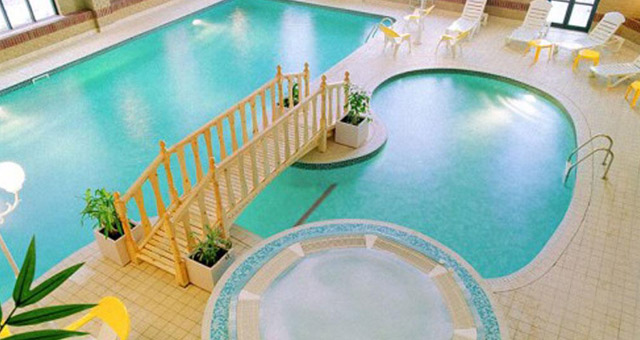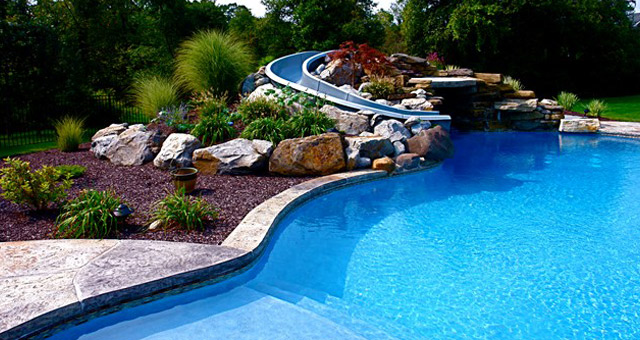 Landscaping
---
Perfect Outdoor Living! Create your own tropical paradise, from beaches to jetties, rock to rock waterfalls or just tropical gardens, we will help custom design the right landscaping package to ultimately fulfill your dream.